TRUSTED BY MOTHERS SINCE 2011
Chilli Padi Confinement strives to assist new mothers transit into postpartum comfortably by delivering delicious meals which restore hormonal balance and increase the production of breast milk.
Over the past decade, we have served our confinement meals to over thirty thousand new mothers. Thank you for allowing us to be a part of your confinement journey!
CONVENIENCE & QUALITY
Our unique thermal wares ensure that warm and nutritious meals are delivered to your doorstep timely. Skip the hassle on meal planning, grocery shopping, cooking or washing dishes.
Indulge in the luxury of spending quality time with your newborn and family.
Focus on your loved ones and let us focus on your well-being.
View weekly menus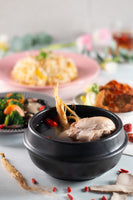 MEALS CRAFTED FOR YOUR RECOVERY
Pregnancy, labour, and postpartum are mentally and physically-taxing. A well balanced and nutritious diet will aid recovery for new mothers.
A good postpartum diet consist of ingredients such as Ginger, Dates, Sesame Oil, Black Vinegar, Chinese Rice Wine, Pepper, Mushrooms, and other traditional Chinese herbs.
Herbs such as Chinese Wolfberry (Gou Qi), Angelica Sinensis (Dang Gui), Red Dates, Black Date and Dried Longans are used in precise proportions in our curated dishes.
Our meals are prepared low in sodium and MSG-free without compromising the taste.
These essential nutrients and traditional herbs improve digestion, support healthy lactation and restore the body's core energy.
ORDER NOW
The Preferred Confinement Caterer
Yan Kay Kay
"Sorely missing my confinement food from @chillipadiconfinement. I expected the dishes to taste similar but they were surprisingly different!
I'd recommend mamas-to-be to try their trial meal so you know their standard. I tried and decided on them immediately."
View Full Post
Melody Yap
"Having freshly cooked confinement meals delivered to me daily is one of the best things during my confinement. It saved us so much hassle of shopping for groceries, cooking and washing.
I love how @chillipadiconfinement's hot meals are also environmental-friendly because they come in thermal containers and there is no waste of plastic like regular takeouts!"
View Full Post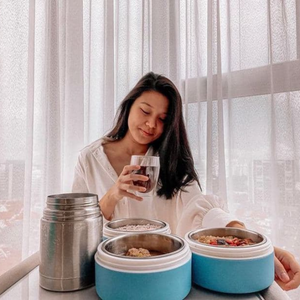 Rachel H
"Missing my confinement meals from @chillipadiconfinement. Convenient & Nutritious.
Will definitely choose them again when I'm having my #3."
View Full Post